SOME INTERNET MINISTRIES
If you have any suggestions, let me know! Personal web pages, as long as they are designed to minister, are welcome.
---
The JesusCafe - A cool place to hang out.

---
Annie's Home Page - a GREAT page with just about everything you can think of, from graphics to Bible studies, to the kitchen sink. Check it out!
---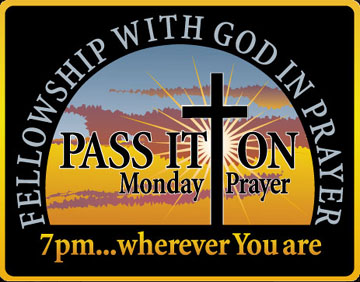 What are you doing on Monday nights? Why not join together with us at 7:00 p.m. (CST) for a nationwide "prayer concert?"
---

---

---

---